e you a DIY / home / design blogger who is barely making enough income to support your daily coffee habit?
Feeling frustrated with all the different strategies and vague tips about monetizing your blog?
Not sure what ACTUALLY works in today's industry or where to start?
---
Did I hear a big ol' YES?
Well don't fret, you're in the right place.
There ARE good strategies for monetizing your blog so that you can go from tiny side hustle to booming online biz. And I want to share them with you, girlboss.
When you have monetized your Home + DIY blog in a smart and diversified way, you:
will start making money on autopilot

will get be your own boss (the dreeeeam!)

won't have to rely solely on Adsense for a paycheque

can stop reading post after post on monetization and instead be able to focus on developing and growing your biz
Are you ready to turn your hobby blog into a thriving business that actually makes money?

YOUR LIFE BEFORE 'CREATE YOUR BLOG BIZ':
You spend tons of time publishing amazing blog content but have no idea how to turn that into financial success.


Maybe you have monetized a bit, but your income is small and sporadic. Some months you make enough to cover your coffee habit, and some months you don't.



You are relying solely on other companies and brands for income and don't have control or a business plan for your own growth.
YOUR LIFE AFTER 'CREATE YOUR BLOG BIZ':
You understand exactly where your money should be coming from and have a diversified revenue strategy


You have a product line or service (or both!) that you sell to your readers


You have an affiliate marketing strategy that converts and brings in money through blog posts, social media, and newsletters


You know how to pitch sponsored posts and get work with brands


You have optimized your display ads on your blog and understand how to work with ad agencies


Money flows into your bank account every single month



You get to run a creative business that you LOVE
HOW DO I KNOW?

I have been blogging over at THE SWEETEST DIGS for 6+ years and have learned through trial and error what does and (more importantly) doesn't work. Don't make my same mistakes! Get all the info you need to turn your blog into a business the smart way.
I'm pulling back the curtain and showing you exactly how to get and implement display ads, land sponsored work with brands that pay you properly, use affiliate marketing to make passive money, and get started selling your own products and services.
The year I FINALLY started really treating my blog like a biz and got strategic with monetizing, I MADE $45,000.
And that was just the beginning.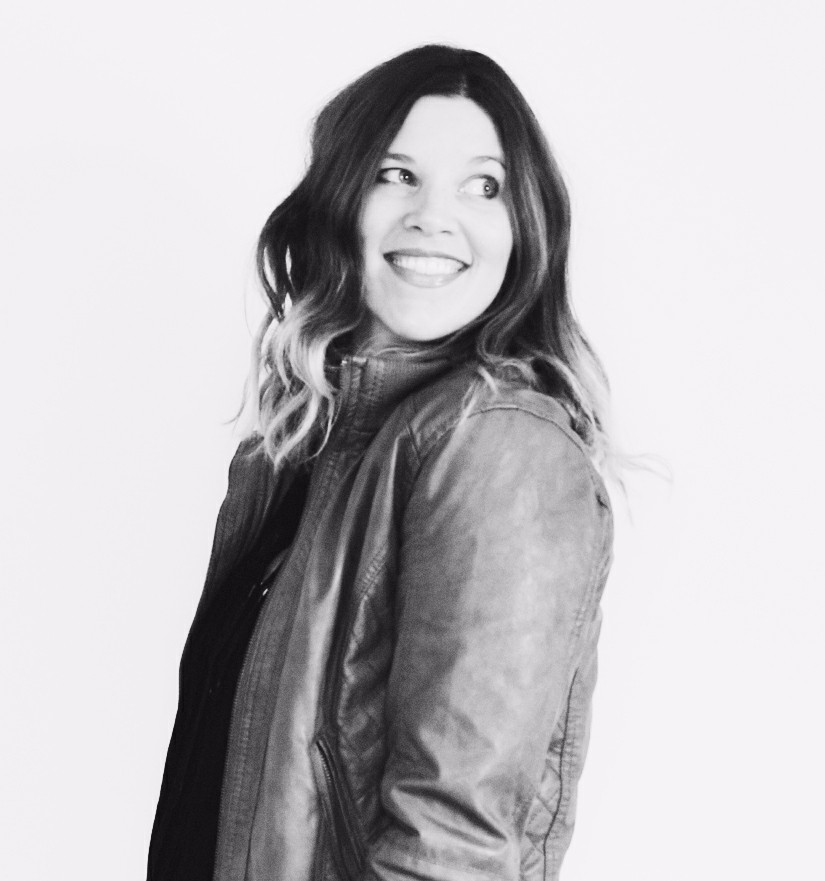 If I can do this, you can too. Pinky swear.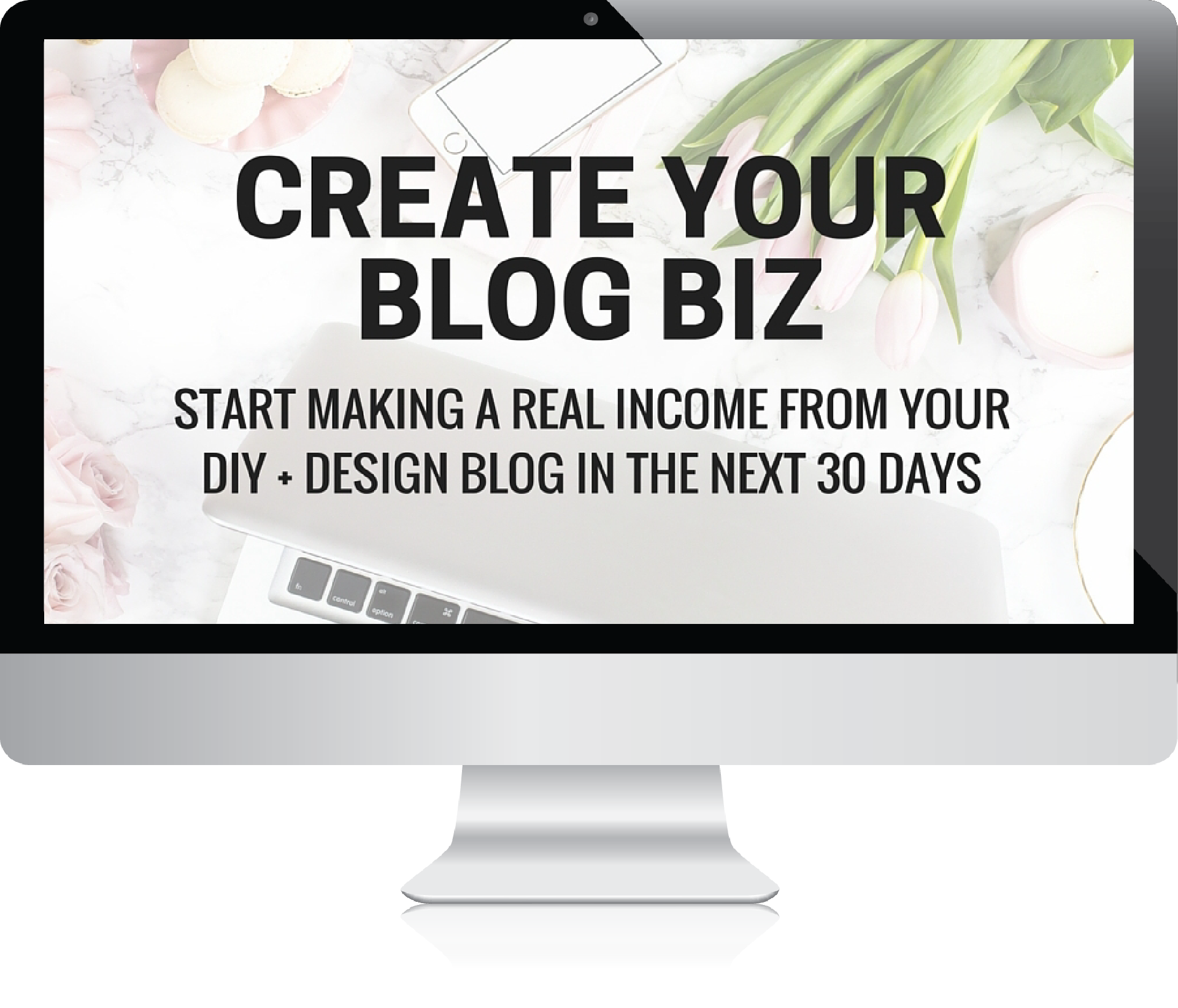 SO WHAT'S INCLUDED IN THE COURSE?
Over 15 instructional videos describing exactly how Home / DIY / Design bloggers make money


How to create your first product line, including how to price, what platform to sell on, and how to have a scalable business


How to be successful with affiliate marketing - everything you need to know in order to get links to convert into sales


How to find the right contact person and pitch brands, what to charge for sponsored work, and how to create an amazing media kit


How to get setup and optimize your income with display ads, which to use, and what NOT to do


What kind of services you could sell and how to start


Actual names and links to ad agencies and affiliate marketing programs you're going to want to sign up for


Case studies from real bloggers - how they got started, where they make their money, and expert advice


PDF and worksheet downloads in each module


... and so much more!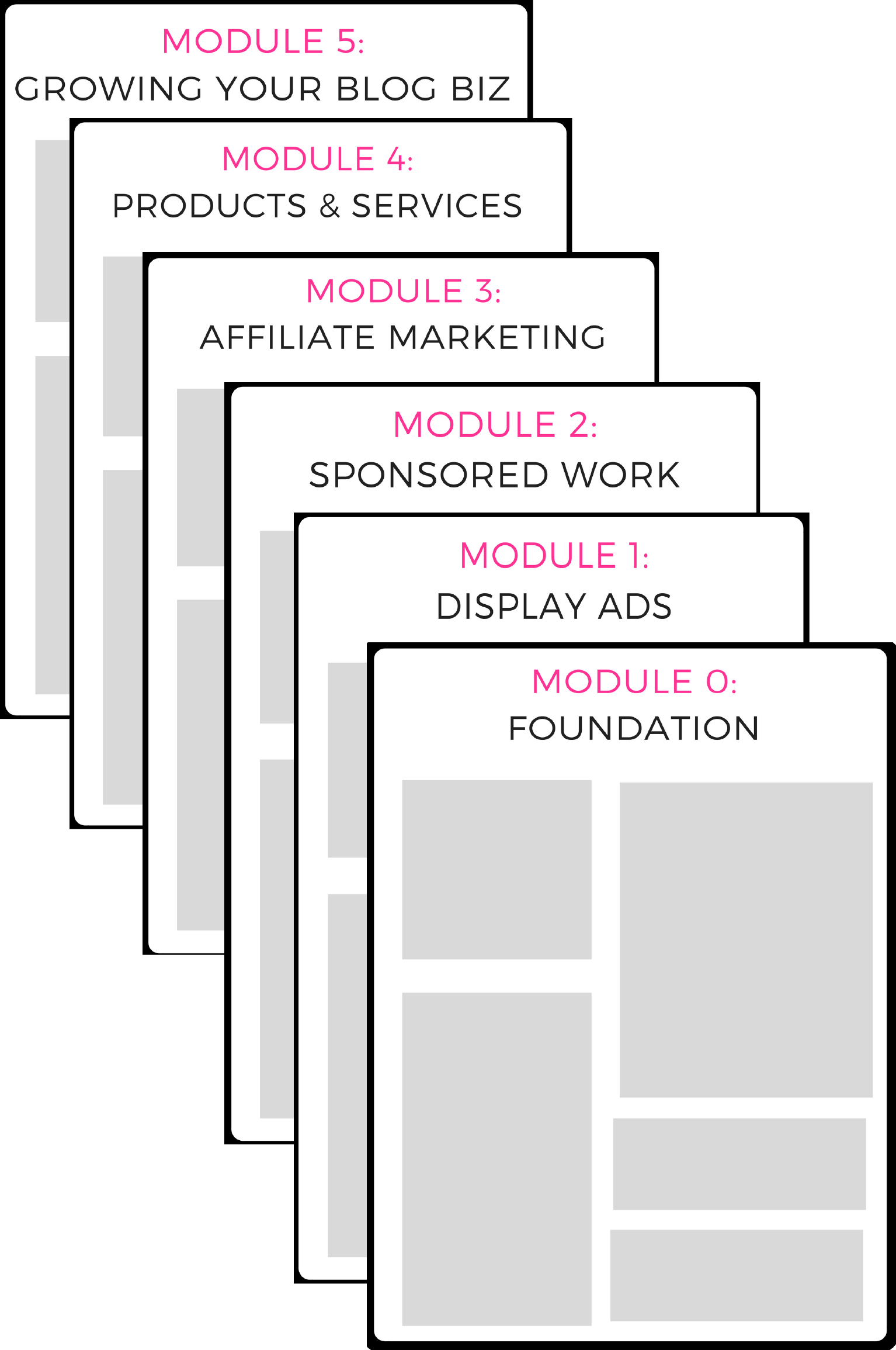 THERE ARE 6 CORE MODULES:

Module 0: The Foundation
Module 1: Display Advertising
Module 2: Sponsored Work
Module 3: Affiliate Marketing
Module 4: Selling Products & Services
Module 5: How to Grow Your Blog Biz
Each module contains multiple videos, slides, downloads, workbooks, and more.
After each module you will understand the in's and out's of that revenue stream and how to implement to start earning money.
The course is jammed with strategies and actionable advice to get your blog biz off the ground.
You will walk away with all the info you need to have a diversified monetization strategy for your blog, and will have a plan for long term growth.
AND WHO DOESN'T LOVE BONUSES?
These sweet extras are all included!
Bonus 1: Monthly blog income report tracking sheet
This worksheet will help you track your blog income every month from each stream, plus expenses, and goals. It is a great way to keep everything organized inone spot and watch how your income grows month-by-month.
Bonus 2: A sample intro pitch to nail sponsored work with brands
Interested in collaborating with a brand but don't have a clue how to get in touch or what to say? Use this sample email as your starting point. I have used this exact pitch time and time again (successfully!).
Bonus 3: The top 5 biz blogs you NEED to start following
These 5 biz blogs are my absolute go-to reading every week and I'm constantly learning amazing strategies from each of them to help me monetize and grow my blog. They need to be on your must-read list, too.
Bonus 4: Blogger Case Studies
Knowing how other bloggers have built up their businesses is always crazy inspiring. I have interviewed some of the VERY BEST out there and they have shared their insider scoop with you.
Abby over at Just A Girl and Her Blog, Colleen from Lemon Thistle, Kristi from Making It In The Mountains, and so many more! They are in here sharing their best tips.
Bonus 5: Access to the Facebook Group

Want to connect and chat biz with other home + DIY bloggers? I'll send you an invite to our Facebook Group!
Having blog friends makes ALL THE DIFFERENCE to your biz. You can come up with amazing collaborations, share insight, get your content seen, and help each other out.